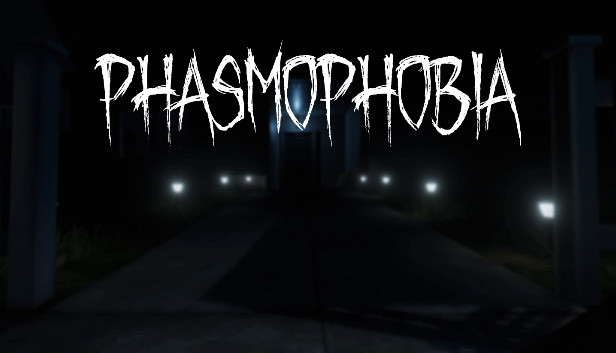 Phasmophobia
Available Platforms
Release Date
9-18-2020
Developer
Kinetic Games
Publisher
Kinetic Games
Phasmophobia is a 4 player online co-op psychological horror. Paranormal activity is on the rise and it's up to you and your team to use all the ghost hunting equipment at your disposal in order to gather as much evidence as you can.
Like a never-ending storm, Phasmophobia came and gave us a game we didn't know we needed: 4 player co-op ghost hunting. In Phasmophobia, you go into haunted locations on your own or with a team of other paranormal investigators. Your goal is to collect as much evidence as you can with an array of different equipment. Your task isn't to remove the ghost, only to collect as much evidence of the ghost's existence as you can. Phasmophobia's popularity storm doesn't look to be slowing down, but a popular game doesn't mean it doesn't have its faults. Let's take a look at an unbiased review of Phasmophobia.
The first thing anyone wants to hear from a review is the graphics. The graphics are decent, by no way, groundbreaking. They're nothing new or anything you haven't seen before. That's because most (or even all) of the assets are directly from the Unity store. Everything from the flashlight players holds in their hands to one of the over ten ghost models chasing them through a high school are all unity assets the developer flipped into a ghost hunting game.
There's nothing wrong with it; the developer managed to make an immersive game with what they had available. All we're saying is, the graphics aren't anything to write home about, but you don't really notice it as you're screaming to find a hiding spot after a ghost starts to haunt you. They might be unity-flipped items, but the developer does an excellent job of implementing and re-shading everything to make an immersive game.
What really brings Phasmophobia to life is the four-player co-operative mode. You don't have to hunt ghosts alone. It's better if you're on a team. It might play out like one of those ghost hunting shows you see on television, but that's kind of the point. You communicate with both your teammates and the ghost themselves. Yes, you heard that right, you can communicate with the ghost using different items such as a ghostwriting book, spirit box, or Ouija board. However, unlike those ghost hunting shows, the ghosts in Phasmophobia are dangerous. Just speaking its name could be enough to have its ghostly fingers around your neck and taking you out of the round.
The other strong point of Phasmophobia is its replayability. Yes, there are only a handful of levels right now (more are in development), but the type of ghost can change each time, how the ghosts interact with players, where the ghost is, etc. In one round, the ghost could be hanging out in a prison's security offices; it could be in the bathroom in the next round. Half the fun is finding out where the ghost is and getting equipment set up before it begins to hunt.
Unfortunately, Phasmophobia is still in its early access, so some game-breaking bugs have players needing to ALT+F4 the game client. Sometimes the ghost never stops hunting, sometimes the players are stuck in certain environmental fixtures, sometimes voice recognition breaks entirely. It also advertises itself as cross-platform, when it really means it simply supports VR. Phasmophobia is not available on the PlayStation, Nintendo Switch, or the Xbox.  However, we're hoping those bugs other issues are ironed out before the game enjoys its full release
Pros
Co-operative gameplay
Almost endless replayability
Voice recognition
Cons
Game breaking bugs
Not a true cross-platform
Few maps