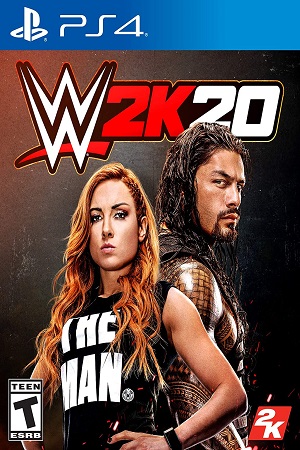 WWE 2K20
Available Platforms
Release Date
10/22/2019
Developer
2k Games
Publisher
2k Games
2k invites players to step inside the ring with wwe 2k20 Your favorite WWE Superstars, Legends, Hall of Famers and NXT's best will join the festivities and celebrate the evolution of the WWE 2K franchise WWE 2K20 will feature key gameplay improvements and streamlined controls
WWE 2K20 was struck by a Y2K-like bug on January 1, 2020 that made the game unplayable for a number of players.
As Kotakureports, a number of players found that they couldn't access WWE 2K20 once they entered the new year, due to a bug kicking in when the game detects that the year is 2020.
One YouTuber demonstrated the issue with the PS4 version of WWE 2K20, showing that whenever they tried to start playing any of the game's modes from the main menu, a system error would occur and the game crashed.
One player found a temporary fix by turning back their system's clock to 2019, which seems to confirm that that the cause of the bug was the 2020 date.
Publisher 2K became aware of the issue early on and within a few hours tweeted that the bug should be fixed once the game has been restarted.
This issue has been resolved. Please make sure to restart your #WWE2K20 game to automatically download the fix. If you continue experiencing issues, please open a support ticket here: https://t.co/E9ETwypbuw. Thank you again for your patience!

— 2K Support (@2KSupport) January 1, 2020
In most WWE 2K20 reviews it was called  "a mess" and added "fundamental parts that felt totally fine in WWE 2K19 now feel clumsy." In fact, WWE 2K20 made it into the dishonorable list of the biggest video game disappointments of 2019. So this is, sadly, just another addition to the list of things the latest WWE game has got wrong.